Global EduHub selected as one of only 14 winners, and emerges as the only education brand to win the title of Established Franchisor at the FLA Awards 2022.
27 October 2022 – A total of 14 franchisors received awards at the 16th edition of the Franchising & Licensing Association Awards (FLA Awards) 2022, held at Marina Bay Sands Expo and Convention Centre. Graced by Senior Minister of State (Ministry of Foreign Affairs & Ministry of National Development) Sim Ann, the FLA Awards 2022 recognized companies which had demonstrated excellence and quality standards in franchising and licensing systems.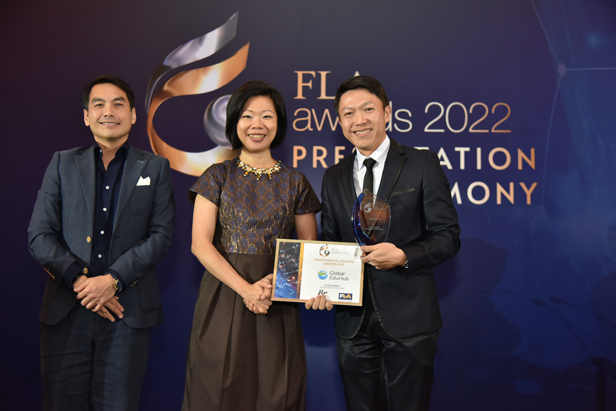 Global EduHub, a leading Singapore-based educational group with businesses in preschool and student care, successfully emerged as a winner in the Established Franchisor category of the FLA Awards 2022, alongside other popular worldwide brands like Subway, and past winners like Anytime Fitness. Having invested over the years to establish robust franchising support systems and unique curriculum for its key brands like Mulberry Learning, Little Green House and Nascans, Global EduHub is a highly regarded as a franchisor which has the interests of its franchisee partners at heart.
Receiving the award on behalf of the group, Chief Operating Officer Peh Yi Han said, "We are delighted to receive the Established Franchisor award, and this award is dedicated to the hard work and efforts by my colleagues and fellow educators. Our investments over the years have created systems which ensure our franchisee partners receive the best possible support, differentiated curriculum and operational systems which allow them to scale their businesses both in Singapore and in the region. We see ample opportunity for continued sector growth in Singapore as well as in various overseas markets, and we welcome more enterprising individuals and partners to join us in the fulfilling journey of educating thousands more children in the years ahead."